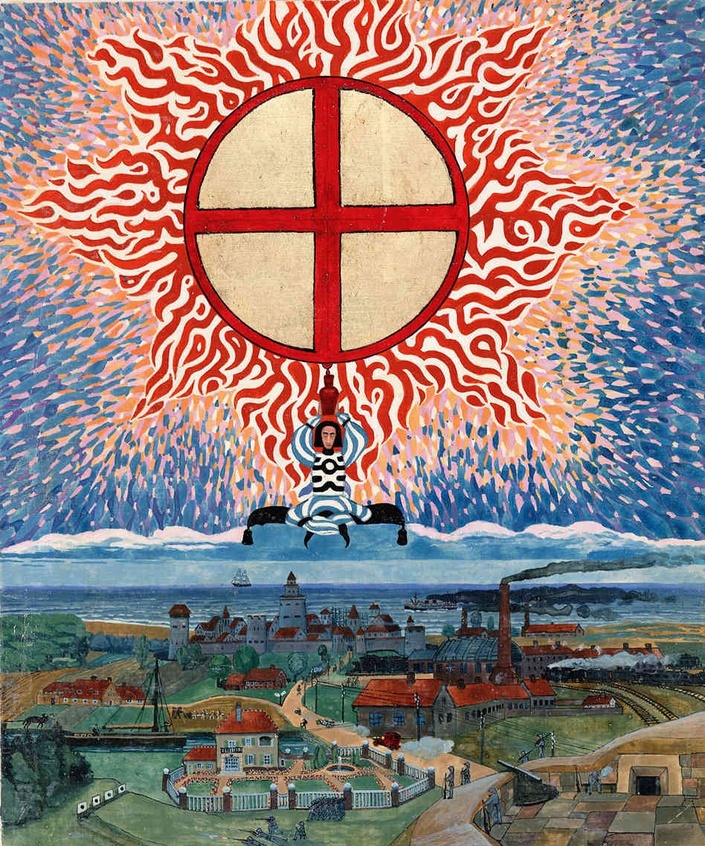 MSS 101 - MODERN SOUL SCIENCE 101 (c2)
The Shamanic Archetype, Universal Patterns of Initiation, Modern Dangers of the Modern Call, the Hermetic Lineage, Carl Jung, and the Alchemy of Initiation
ENROLLMENT IS CLOSED
We are no longer accepting new students in Modern Soul Science 101 Fall 2017 semester.

Enrollment re-opens November 2018.
---
The School of Modern Soul Science


This unique, interdisciplinary college is specifically designed to help guide and facilitate a spiritual process in students seeking personal transformation.
The central subjects of this school's study are:
The ego's process of incarnating the Higher Self.


The soul's magical alchemical process of awakening and healing, so that it can effectively mediate between the ego and the Higher Self.


The principles and patterns of initiation into spiritual realms of consciousness ("the spirit world"), common to all shamanic initiations and the central theme of Western esotericism.


We study this mysterious process through four disciplines:
Archetypal Shamanism (including but not exclusively entheogenic spirituality)


The Art and Science of European Alchemy (1400 to 1700)


Jungian Psychology


Modern Mythology and Visionary Art


Each of these four disciplines approaches the central subject of "modern initiation" in a unique way, but taken together, they complement one another, compensate for each other's relative limitations, and unlock each other's magical wisdom.
More than that, they actually form a single coherent body of initiatory guidance that simultaneously draws upon the primeval wisdom of shamanism, the cosmic Nature-wisdom of entheogenic spirituality, the occult esoteric wisdom of Alchemy, the modern analytical wisdom of archetypal psychology, and the timeless creative wisdom of mythology and visionary art, to arrive at a very "Modern" incarnation of a very "Ancient" Soul Science.
* * *
---
Click the arrow after Module 3 below to view ALL 12 MSS 101 modules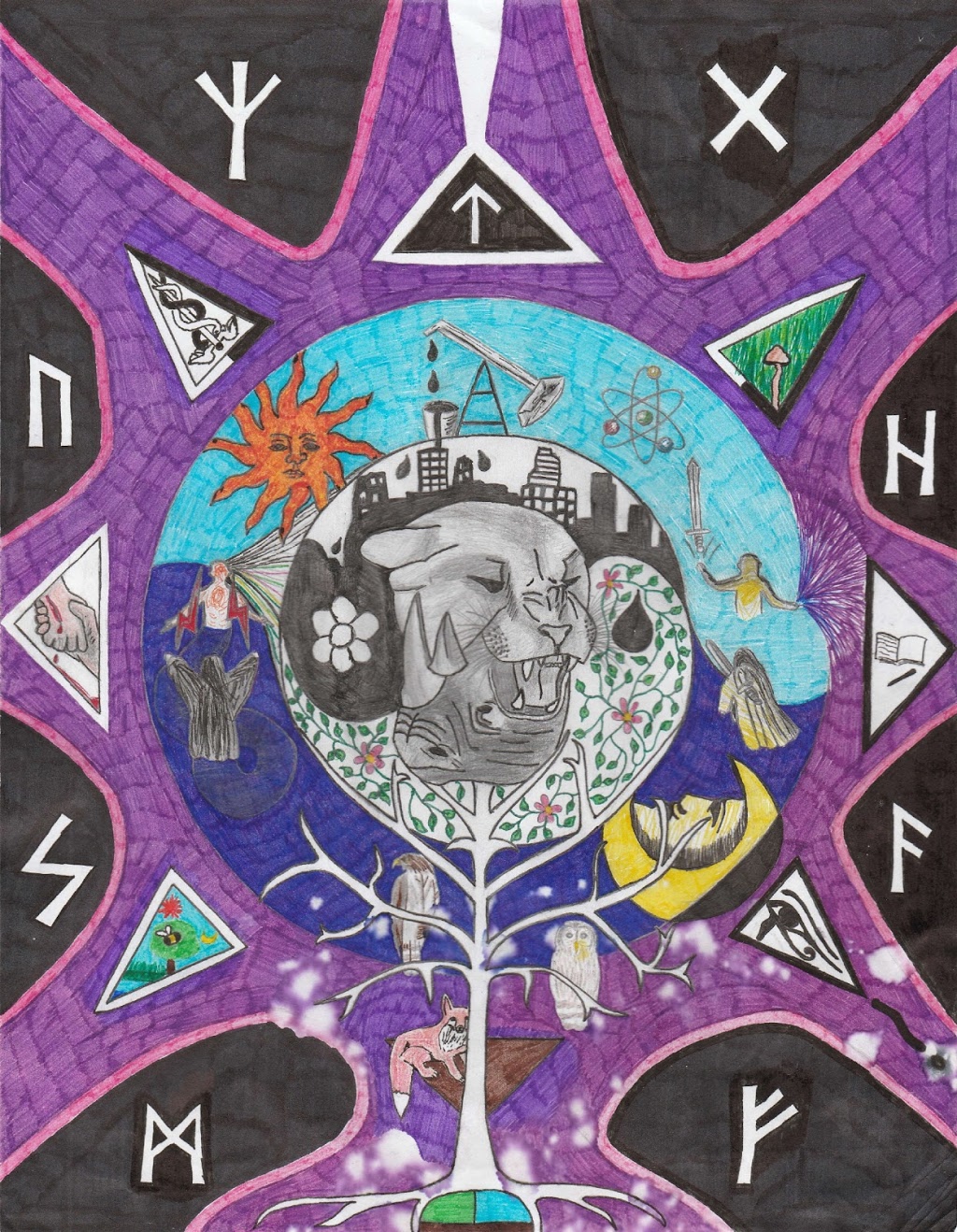 "The curriculum of MSS 101 has helped me more with spiritual growth and self-knowledge than any other source of guidance I have encountered in my life. I believe this is in large part due to the source of the knowledge contained in this curriculum. Since it finds the common ground between archetypal shamanism, hermetic alchemy, Jungian psychoanalysis, and mythology, the information in the curriculum is rigorous, multifaceted, and accessible. Additionally, Andrew highlights the importance of bringing the fruits of self-work and spiritual growth back to the culture at large, so one who is enrolled in the School of Modern Soul Science will find that it is just that: modern. Andrew does a great job of preserving the authenticity of the esoteric knowledge that he shares without disconnecting it from its relevance to modern day society. Rather than preaching and telling his students what to do or what to believe, Andrew teaches his students to think critically about what they learn and to test knowledge and ideas out for themselves, and he stresses that we make sure that the material resonates with us. Even after only 6 months of being enrolled in this school, I have grown and learned considerably, and have faith in the continued development and success of both myself, the school, my fellow students, and those who have yet to join. "
- Mark Shakspear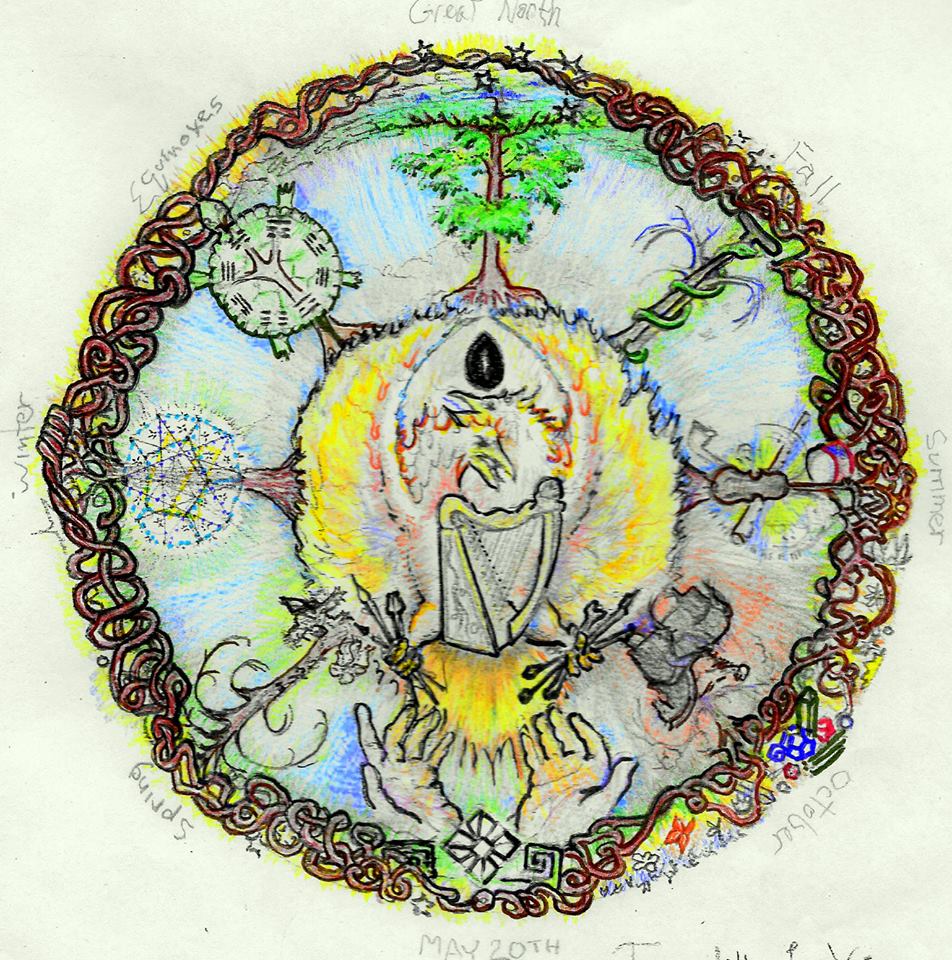 "I feel the School of Modern Soul Science / MSS 101 provides a direct path to recover the revered light of the Ancient Mysteries, in a safe and contemporary approach, that inspires creativity, self-expression, authenticity, with genuine knowledge. Decades of study, meditation, and observing nature make me confident that this curriculum can enrich one's life, by deepening our understanding of the soul, and by joining with others who are on the path of awakening. This combination is a great opportunity; indeed, I've experienced the fire of the archetypal forces and its tending, upon embarking on the SOMSS."
- Franklin LaVoie, Buffalo, NY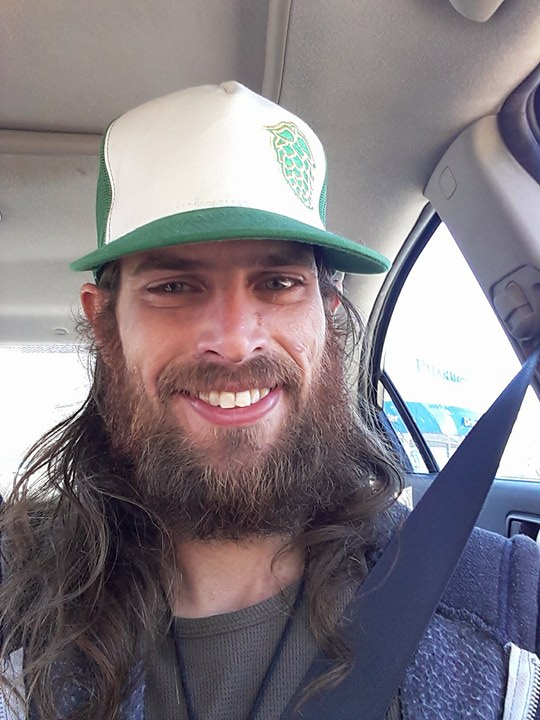 "I haven't heard anything but truth from you so far, and usually lately when I'm questioning, I turn you on and it gets answered simply and clearly. I've been dealing with cult religion my entire life and that input has been my derivative, so liberation from that created an alternative extreme, which is what I have been balancing for all too long now. This extreme brought me to transactional analysis and dialectical behavioral therapy which to me, are in line with the shamanic school of thought, eastern, toltec, and all mystery schools alike.....so I strive to balance the secular, clinical with the artistic, spiritual minds....that's been my endeavor, and your school has brought nothing but light on these processes; faster than I can process!"
- Oliver Halverson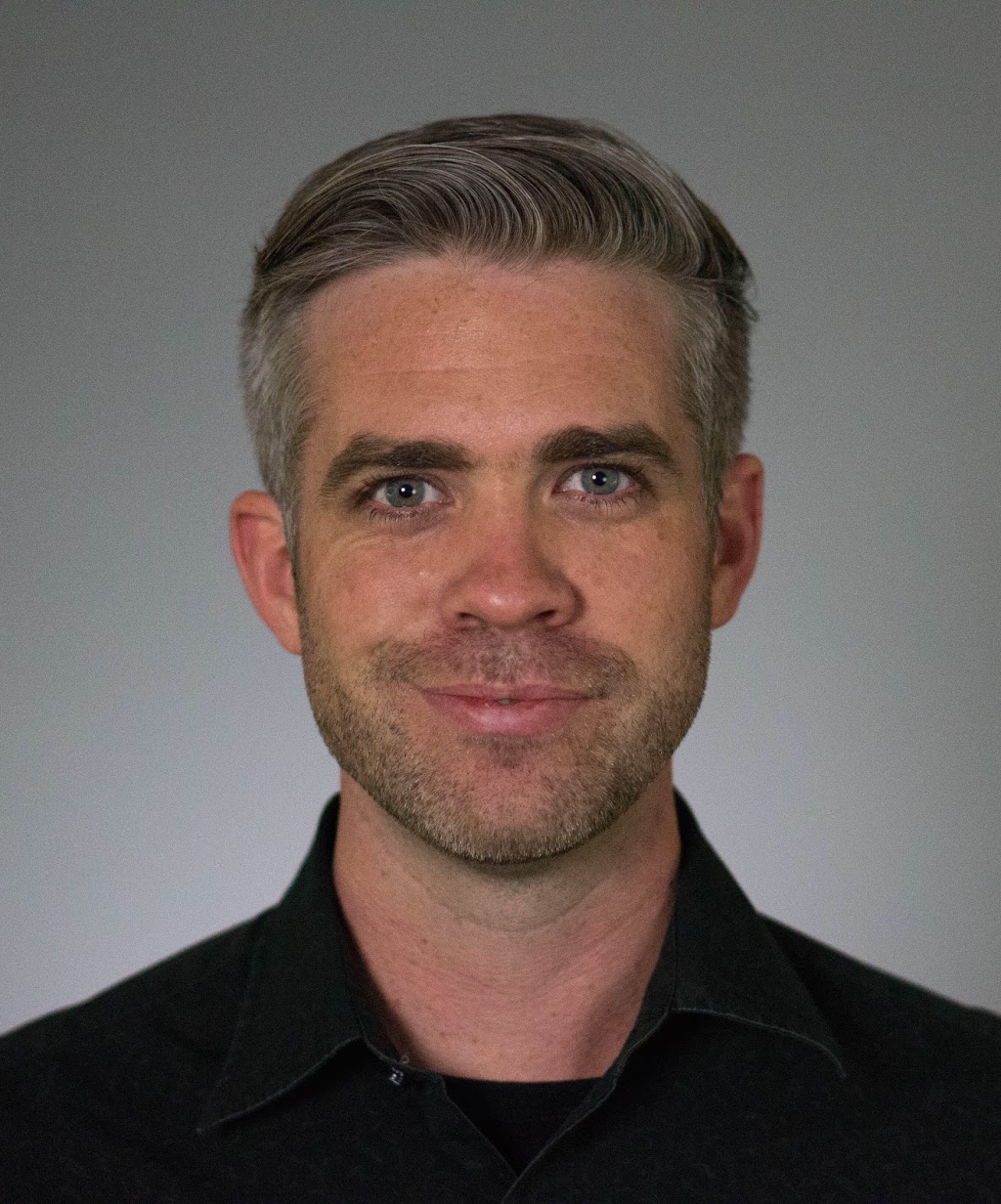 "The work Andrew Camargo has put into this curriculum covers a breadth and depth of Soul Alchemy I previously had no idea existed. The knowledge shared has further crystallized my own spiritual journey in a way that helps me better understand myself and how to engage in the world. The urge, the burning desire to transcend my spiritual self from abstraction to more concrete ideas finds an ally in this curriculum. The cohort is an amazing opportunity to interact with like-minded, non-judgmental, beautiful souls. The decision to invest in my soul was easy, I haven't once regretted joining this cohort. Your Soul will thank you 😊"
- Keegan McKenna
Frequently Asked Questions
Why now?
The material contained here is designed specifically to assist people through the most pressing soul-spiritual needs of the present moment. We are living at a critical point in history, and this course will give you precisely what you need to make the most of this time, now, today, without delay! The freedom of thought we are currently enjoying is a great blessing. So let's make the most of it to study and apply what we learn!
What if I am unhappy with the course?
To ensure you're satisfied with your investment, we've created our: 1-Year "TRY IT, TEST IT, APPLY IT" MONEY-BACK GUARANTEE We want you to be satisfied with your investment in this curriculum, but we also want you to give your best effort to apply what we are teaching in this course. We offer a 1-year refund period for MSS 101. However, in order to qualify for a full refund you must "show your work" and prove that you gave the course a "minimal effort" and did not enjoy it or benefit from it. In the event that you decide joining this course was not the right decision, contact our support team at
[email protected]
to request a refund. You must include your coursework with your request for a refund. If you request a refund and do not include your coursework, you will not be granted a refund. The work that you need to submit with your request for a refund includes ALL of the following items: 1. You must print and complete The Shamanic Archetype Workbook up to and including the Personal Constellation Overview (Step 1, Step 2, Step 3, and arrive at a total resonance score for each of the 25 facets), and submit images / photos of your completed worksheets, and; 2. Watch all the lessons in MSS 101 Module 1*, and; 3. Complete the MSS 101 Module 2 videos for your top 3 facets in full*, and; 4. Complete a short exit survey letting us know what we could do to improve the MSS 101 course / The Shamanic Archetype Workshop. *We will also check our internal systems to make sure you actually watched all the lessons of Module 1 in full, and your top 3 facets in Module 2.
How long do I have access to the course?
After enrolling, you have unlimited access to this course for as long as you like - across any and all devices you own.
When does the course start and finish?
The course starts as soon as you compete enrollment.. Modules are rolled out monthly for 12 months. Modules can be completed as they roll out, but not sooner.
Your Instructor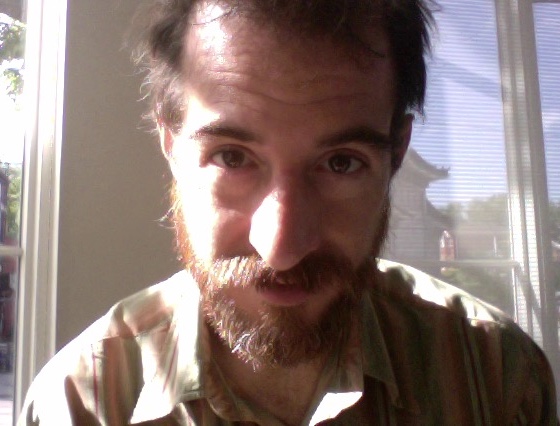 My name is Andrew Camargo. I have been studying Archetypal Shamanism, Entheogenic Spirituality, Alchemy, Jungian Psychology, Modern Mythology and Visionary Art for the past 17 years.

---
I earned my B.A. from Yale University in 2002 studying Literature and Psychoanalysis, when I was introduced to the work of C.G. Jung, and the mysterious Art of Alchemy. In 2009 I earned my M.A. from the Pacifica Graduate Institute studying Jungian Psychology and Mythology. Since 2006 I have participated in and extensively journaled over 400 Ayahuasca ceremonies in the Santo Daime tradition.
---
Throughout my studies, I realized that the art of spiritual Alchemy was Western civilization's own version of shamanic initiatory wisdom, and as such, it had something very unique and valuable to offer the modern seeker – provided its arcane symbolic language could be decoded. So I embarked on a sustained effort to decode the magical connection between Esoteric Alchemy and Entheogenic Shamanism, Jungian Psychology, and Modern Mythology...and nothing could have prepared me for what I discovered: A magic key to unlock treasure beyond compare!
---
I now offer the key to the same treasure in the form of this school, The School of Modern Soul Science, to the ones courageously seeking this particular sort of knowledge.
---
Yours in fellowship,
Andrew Camargo
This course is closed for enrollment.